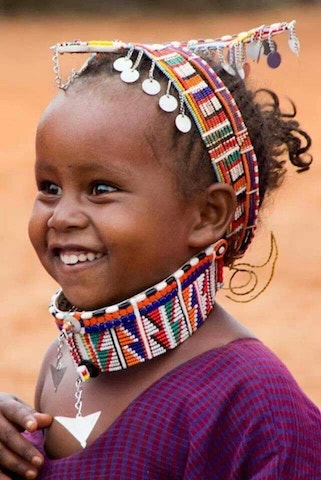 Foundation of Hedges of Mercy
Hedges of Mercy is founded with the view to presenting the gospel of Jesus, making disciples and gathering the harvest for Him in accord with John 4:35 and Mathew 28:19. This we do through discipleship centers spread across the country and Church planting.
Hedges of Mercy has developed programs that will help to "rescue the perishing and care for the dying" in accord with Jude 1:20-23. Hedges of Mercy is so named because the ministry is seen as providing a hedge for people it has come to witness to from the power of sin that leads to death and other forms of human struggle that results from the fall – these struggles could be substance abuse, dysfunctional families, abuse, poverty and all other challenges of life. Hedges of Mercy provides a hedge for persecuted Christians through discipleship, resettling, empowerment, discipleship and civil protection.
Hedges of Mercy runs a Christ Centered, non-pharmacological Recovery Program for those who abuse substances with the Recovery Boarding Center in Jos, Nigeria.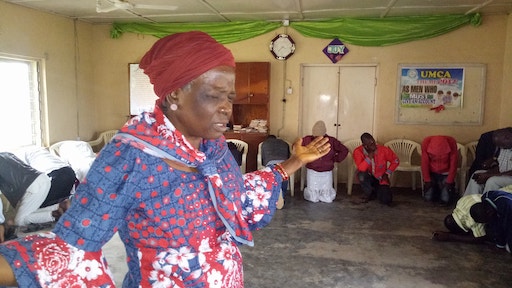 Mission Statement
Our mission is rooted in our deep yearning to see people commit their lives to Christ and become totally transformed by their belief in Him – making Him the center of their lives and allowing Him to reflect in the entirety of their everyday lives and pursuits.
Vision
We endeavor to reach the entire country with the message of the gospel of Jesus Christ and transformation and empowerment that results in freedom from the bondage of sin, addictions, poverty, disease and abuse, social and cultural entanglements.
Purpose
Our purpose is to help people take decisions that will alter their lives positively in such a way that their eternity, their wellbeing and economic conditions can be decided by them.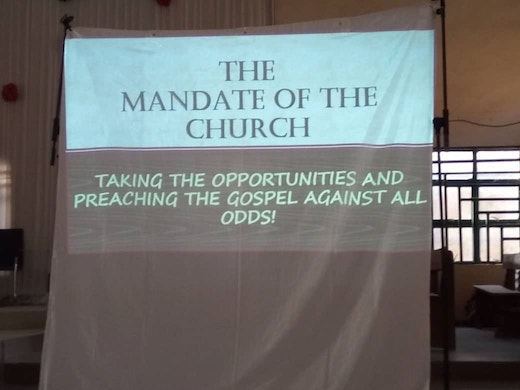 The Holistic Perspective of Hedges of Mercy:
Hedges of Mercy takes to heart the Great Commission and the Cultural Commission in view of the biblical story – the story that liberates man from spiritual and physical depravity and entanglement.
God's story tells us how things started, how things lost their way, how they can be redirected and how the human story comes out in the end.
God's story is not just about what He has done, but also about what God, through us, is doing now. God is still writing the story, and incredibly, He has invited us to participate in that writing.
The story of redemption which He began since the fall: working for the redemption and transformation of human beings, their relationships, and the creation which He made and in which we live.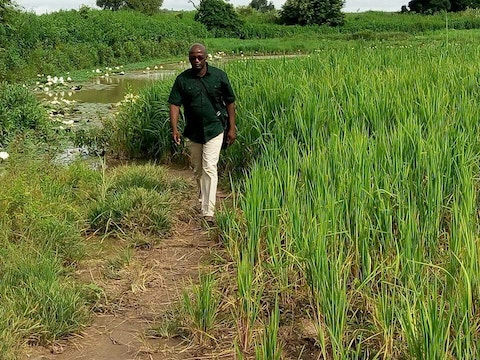 The Burden of Hedges of Mercy:
Hedges of Mercy is concerned that Christians have a responsibility to witness by helping people commit their lives to Christ as well as respond to the array of issues bedeviling our society – spiritual, social, emotional, physical and economical.
There is a growing hopelessness experienced by our generation and the loss of ideals which translates into a lack of focus, producing joblessness, crime, varying addiction, sexual perversion, lawlessness, disregard for parents and constituted authorities, and a general collapse of moral and spiritual values. There are also so many unattended orphans and vulnerable children as a result of the collapse of family values and the grinding poverty which has ravaged our communities. We all quake whether as parents or the church at this growing menace.
Our Christian witness is diminishing due to the inability to provide answers to the array of problems that bedevil our society. A scholar has this to say of Africa in this regard; "Christianity in Africa (and indeed Nigeria) is like a big river, one kilometer wide, but one inch deep". This is sadly true! Therefore if we hope to make headway, we need genuine Christian witness which will help our generation truly accept Christ as their Lord and Savior and translate that salvation experience to form the basis for a total transformation of lifestyle and values.
It is in a bid to respond to these challenges that Hedges of Mercy was born. In view of this, we have developed a strategy for Christian Compassion based upon biblical principles that can be translated into our total lives and missions. This strategy exposes communities and individuals to the message of Jesus Christ and hope that they accept Him as their Lord and personal Savior and also have faith in God in meeting their material needs by seeing themselves as transforming agents as commissioned by God. It affords people with the basic tool to engage worldviews (Rom 12:1-2), face poverty, confront abuse, challenge identity crisis and questionable lifestyle, evaluate cultures and traditions and redefine morality against the backdrop of biblical truth.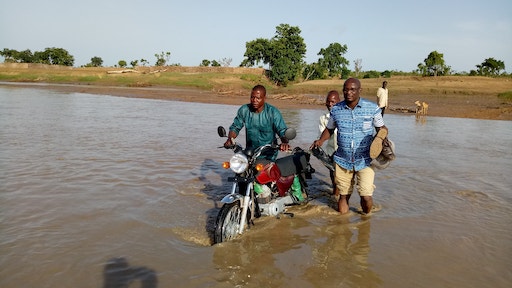 Our Approach:
The centrality of our message is on two things: hope and transformation. Our approach reflects our concern for seeking positive change in the whole of human life. Human progress is not inevitable; it takes hard work. True human development involves choices, setting aside that which is not for life in us and our community while actively seeking and supporting all that is for life. This requires that we say 'no' to some things in order to say 'yes' to what really matters.
Transformation is a lifelong journey. There is always more before us. Everyone is on this journey: the poor, the non-poor, and the development worker. The transformational journey is both about finding and enjoying life as it should be and as God intended it to be.
We are careful not to condemn people for their bad behavior; otherwise we create a judgmental attitude over people's failures, practices and sins. This can also create a feeling of permanent guilt, and spiritual hopelessness. We seek to present the love of Christ in spite of people's depravity and help them to see that their condition is not beyond God's redemption – their sins, addictions, hopelessness, hurts, poverty, abuse, loss and pains can all be surrendered to Christ.
Our approach combines the simple acts of daily behavior into holistic and comprehensive strategies that produce immediate and sustainable benefits in the lives of people that we are working with. The motivation stems in our belief of the power of the gospel which transforms man from spiritual darkness to spiritual light, setting man free from the bondage of sin, and giving the freedom to live an abundant life through the knowledge of Him who saved us.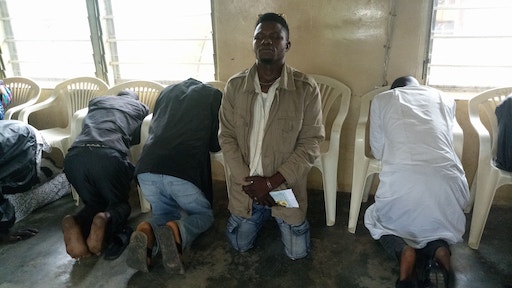 Hedges Of Mercy:
Hedges of Mercy has six strategies. These strategies are interrelated but they are systematically positioned here to give an understanding of what we do.
Evangelism and Discipleship:
The main aim of this is to win people to Christ, plant Churches and raise disciples for Him who will live a Christ-like life and be witnesses for Him. The discipleship program equips people to live a life of witness in what we simply refer to as "Living God's Love; Giving God's Love". We hope to see vibrant individuals and communities that will not only receive Christ as their Lord and personal Savior but live lives in ways that they become witnesses by word, by life and by deed.
We help communities rewrite their story of transformation. At the heart of transformation is seeking and adopting a story that works and promotes a holistic human development. When the best story is written which, for us, is the biblical story, communities then are able to redefine morality, address Sanitation, Nutrition, Health Care, Education, and Financial freedom in such a way that the transformation of their total lives is achieved and embraced.
The Team Connect focuses on young people ravaged by drugs, alcoholism, illicit sexual life, and other such vices. Substance abuse constitutes one of the major challenges associated with the youths. Other challenges include career problems, identity crisis, peer pressure, abuse and other vices like sexual perversion, gambling, theft etc. We work at equipping the youths to recover from all kinds of addictions. We also disciple them to develop a strong Christian perspective around vital issues like academics, skill acquisition, career, identity and social life.
Our years of experience have proven that to help addicts and those who suffer from varying emotional trauma, their families have to be involved in the recovery process. So we work with families to help their children recover from their addictions as well as work with parents to help prevent younger children from drug use when they grow up. Our hope is to work with families so that we can create the climate for healthy behavioral choices for the growing children and those who need to refrain from bad choices.
The Recovery Center is a non-pharmacological; Christ-centered approach in helping people addicted with substances recover from their addictions. It focuses on the power of the truth and the work of the Holy Spirit in delivering people from addictions.
Persecution and Trauma Center
We provide succor and recovery program for persecuted and traumatized Christians. For the persecuted, it focuses on those God brings our way in ministry. For the traumatized it focuses on children who suffer domestic sexual abuse, rape, sex slavery and other forms of child abuse. The center does not only help them recover but helps them to get education with the view of empowering them and helping to raise a stronger and godly generation. The recovery is not only restricted to substance abuse but also all other forms of emotional, traumatic and spiritual imbalance. The Center addresses the spiritual, emotional and physical life of its clients at the same time clients will be prepared to connect back to life and siblings.
Learn more about "Safe Haven"  >{{HERE}}<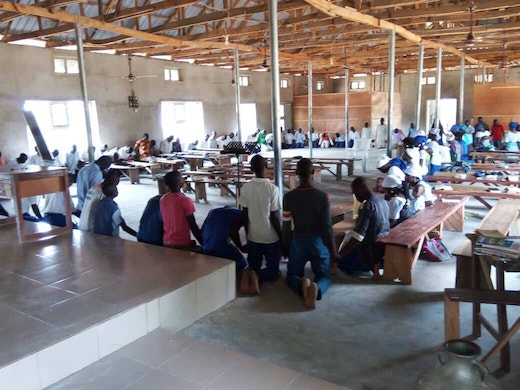 Hedges of Mercy
mcphillipsed@yahoo.com
UMCA Compound, Rock Haven, Zaria Road, Jos, Nigeria
+234 703 711 8640
Follow Hedges of Mercy founder, Phillips Elisha on Facebook >{{HERE}}<