We are grateful to the wonderful and vibrant people in Ghana who have been an integral part of shaping the ministry we call "West Africa Mission Mobilization Project". Our continued relationships have woven into and throughout the scope of ministry, providing valuable training and lifelong friendships between the ministry partners we work with.
As iron sharpens iron, so a man sharpens the countenance of his friend.

Proverbs 27:17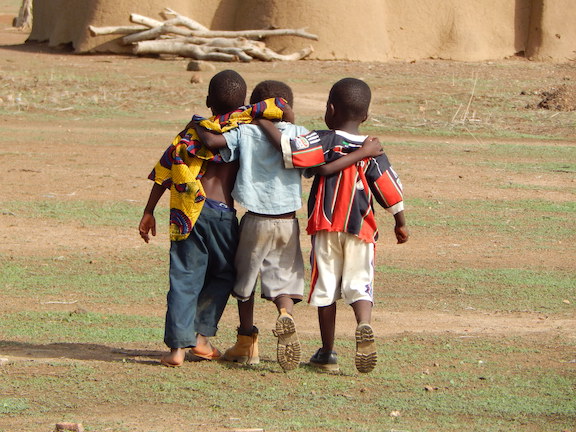 Calvary West Africa Bible Institute – Bolgatanga, Ghana
Calvary West Africa Bible Institute (CWABI), south of Bolgatanga, Ghana, has been invaluable in teaching the entire Bible to young men and women throughout West Africa. Teaching the Bible verse-by-verse from Genesis through Revelation enables these ministry leaders to return to their communities throughout West Africa and soundly teach the Word of God to their families, villages, and communities. Countless individuals have come to a saving faith in Christ Jesus as a result and are now active in ministry themselves. As the gospel takes hold across West Africa, the people impacted include those who have never once heard the gospel message; those who live among what are known as "unreached people groups".
To learn more about Calvary West Africa Bible Institute (CWABI), click {{HERE}} (coming soon)
Calvary Chapel Bible Training Centre – Pepease, Ghana
Recently, we have received the blessing of partnership with the Calvary Chapel Bible Training Centre in Pepease, Ghana. This involvement has greatly encouraged our ministry partners who have an urgent desire to establish a Calvary Bible Training School in Sierra Leone.
To learn more…{{CLICK HERE}}
Ghana Baskets
Our friend, Peggy Smith, has taken numerous mission trips to Ghana in the past 15 years. In the Upper East Region of Ghana, south of Bolgatanga, Peggy Smith and I visited the village of Gbeo with a short-term mission team in the summer of 2014. This, and another village impacted us in many ways and we remain in contact with the pastors of these two villages and a few of the women there. Soon after our 2014 visit, we were asked to consider a great need in the village that was preventing many of the children from remaining in school. Donations were raised by the women in our Bible study group in the US and the women in Gbeo got to work on these beautiful baskets!
For more info about these handmade Ghana baskets {{CLICK HERE}}