David was sent by life flight to Fairview Hospital at University of Minnesota because a pulmonary specialist believed he could pull him out of this devastating health crisis. We all settled in, us women at Raina's house (David's mother, daughter Cora, and myself), and David's son's (Danny and Jeremy) at an apartment donated by a man named Bernie. Brother Mike and cousin Charley with wife Gwenda also came to help. I cannot explain Raina's hospitality except that it was in its purest and fullest human expression (Romans 12:13 Contribute to the needs of the saints and seek to show hospitality). More about that in another post.
David wasn't exactly making progress, but he wasn't declining either. He was just hanging on by a thread. For a week. I attended Calvary Chapel St Paul with Raina and asked for prayer often. Very quickly, many in the fellowship reached out to me to tell me they were praying for my husband. Raina was often at the hospital with me, and often for many hours. On Sunday, after service, I asked Pastor Chik if he and his wife Kimberly would come and meet David and pray with us. They agreed to come that day.
Soon, it was dark, and I wondered if they really would come. I was relieved to see them come into the family waiting room at about 7pm. Our family, Raina, and myself were all in there, occupying ourselves with reading, catching up on Caring Bridge, visiting with each other. Pastor Chik visited with us there for awhile, relieving the stress by telling stories of his life and making us laugh. Finally, it was decided to go visit David.
We looked at David lying there so still. Holding David's hand, I made introductions while Raina situated herself comfortably in the room by the window. Pastor Chik got right to it; taking oil on his finger, he anointed David's forehead with a cross, then prayed something like this:
"Lord Jesus, if this man has nothing more to offer You with his life, I pray You take him to be home with You. Just take him. But, Lord, if there is a purpose for his life, I pray You will restore him and heal Him for Your good pleasure."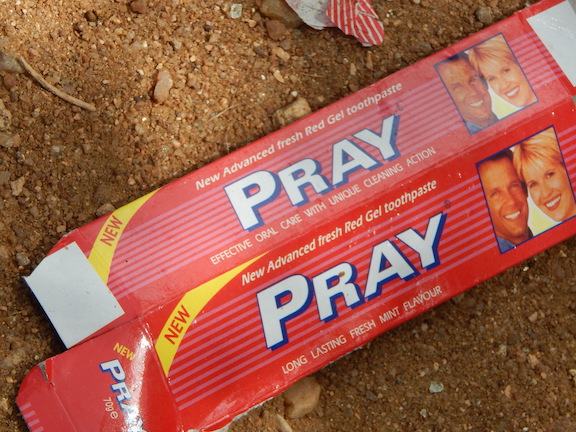 TEN minutes later, my husband woke up from his coma! We were all in there, still standing around him, talking about my life with him. His eyes fluttered, he looked at me and seemed distressed. He looked at Pastor Chik and seemed confused; I quickly told him he was going to be okay, that he hadn't had a stroke! I don't know why I thought that was appropriate, but it's what I said!
That Tuesday evening, I went with Raina to the women's Bible study. There was a buffet meal served and Pastor Chik's wife stood behind me. Kimberly asked how my husband was doing? He had made progress and they were even talking about taking out the breathing tube in the morning. She explained to me that they debated all day Sunday whether to even come to the hospital. She whispered, "The last ten or so people that Chik prayed over DIED!"
Ever since that day in March 2008, when Pastor Chik sees David, he points to him and says, "There's my one miracle!"